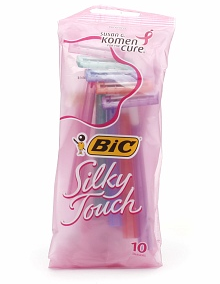 When I am getting paid to buy products now that is what I call a deal! This week at Rite Aid, Bic razors are on sale, buy one get one 50% off, and a $3.00 +Up Reward will print when you buy two! Use two coupons from yesterday's  (12/9) Smart Source newspaper insert to make this deal a moneymaker!  I just love to make money when I shop rather than spend it!
Buy One, Get One free Bic razor now until 12/15
Buy two and get a $3.00 Up+ Reward when you check out
Use (2) save $1/1 Bic Razors from yesterdays Smart Source insert
Pay $1.99 at check out but get a $3.00 Up+ Reward
Money Maker of $1.01 when you buy two!