Free Glade Products At Dollar General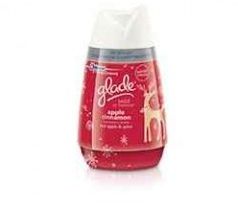 Grab your $2.00 off coupon from the Glade Facebook page and then head over to Dollar General!  Most stores have a huge display of the Glade Holiday products for sale right now!  The coupon says you have to "buy two and Save $2″ so that will make both your products free!
Don't under estimate Dollar General, The Dollar Store and other stores like this when it comes to saving big!  I got over $15.00 in consumable goods for $2.00 at Dollar tree using coupons!