Free Sample Healthy Weight Purina Cat Chow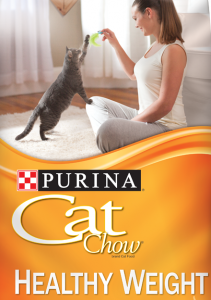 Purina is offering a FREE sample of Healthy Weight Cat Chow. If your Cat is in an indoor cat you may want to think about getting a  healthy weight type of  cat food. Free samples like this are really nice because you can try before you buy to make sure that your cat likes it. If your cat is like mine it can be hard to find a food that is kitty approved. This sample comes with a $1 coupon as well. Just fill in the form and your kitty's Free sample will be sent in the mail.
Must be 18 or older. Only one sample per household. If you have gotten this freebie already your request may not be honored again.